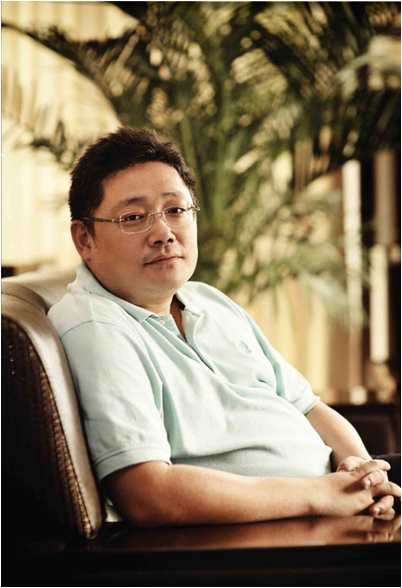 Chairman of the board
position:Chairman and general manager/ Senior Producer
Graduated from Beijing Film Academy, major in Production Management, president and general manager of Talent Television& Film Company, senior producer.
Portfolio:
——TV Plays
In Wu's earlier working experience, he was involved in TV producing of diversified themes. For example, Juvenile Hero Fang Shiyu, Brilliant Monk Budong, Fog Rain Wind, The Shining Teenagers, Be With You, Empress Wu Mei Niang, Assassinator Jing Ke, The Great Han Wu Emperor, etc.
Since Talent was founded, the artistic works Wu produced are getting diversified. Not only main-melody TV plays like The Eternal Wave, Glory Land, and Left Hand Cleaver, Wu also produced artworks which focus on society realities like Master, Naked Marriage Afterwards, etc. He also produced age plays such as Rouge Snow, Jintai-Pan, Moment in Peking and especially The Empress of China, which became the best phenomenal TV play of China in 2015.
——Films
Wu has abundant experience in international co-production, and has taken part in producing many famous films with groups from Hong Kong, Italy, America, Japan and other countries.
With Wu's remarkable vision in cultural industry distribution, Talent has produced more than ten excellent films like Little Big Soldier, CZ12, Falling Flowers, Breakup Buddies. Additionally, Talent has done a great job in marketing and distribution of themes-diversified films, such as the hot Hollywood IP The Hunger Games,and the Oscar-winning film The Imitation Game.
——TV variety shows
Talent has bought the copyright of The Voice of China, and is preparing for Dream Funder of China.